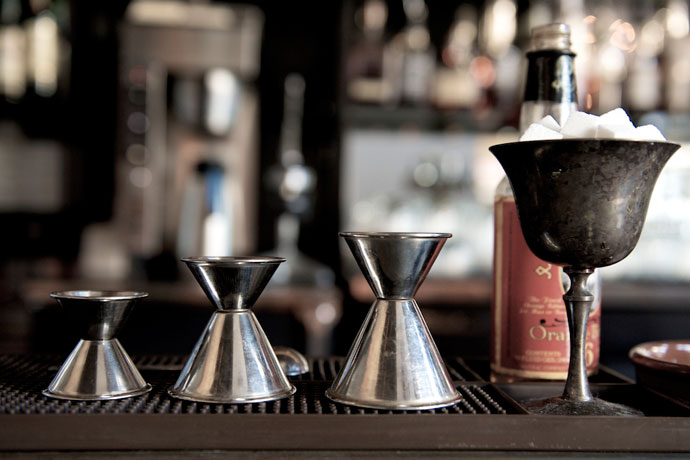 Don't spend a fortune on gold-plated bar spoons and intricate bar sets either. Morgenthaler can have you set up and stirring cocktails with less gear than you think – and not the priciest gear, either. To start mixing, he says, "You need a shaker. You need a fine strainer, like a tea strainer. You need a strainer strainer. I recommend the OXO hawthorn strainer. And you need a good jigger."
Don't dismiss jiggers as things bar managers buy to make sure that bartenders aren't over-pouring the stock. "To get the drink to taste right, it needs to be balanced," Morgenthaler says firmly. "You can't just guess. You have to have a jigger."
Morgenthaler describes the OXO strainer as "ergonomically fit." If you're going to use a tool – and that's all a strainer is – then ergonomics should be a major factor. "Pretty" won't keep your hand happy and your drinks flowing when your friends are demanding another round of Autumn Leaves.
3/5
Photo by David Reamer

Recent Articles
The History of The Boulevardier Cocktail - and How You Can Make it at Home
Inside Look: Campari's Stylish North American Headquarters in New York
Behind the Bar: Liana Oster of Dante
Feedback
How are we doing? Tell us what you like or don't like and how we can improve. We would love to hear your thoughts!