You Could Be Wynkoop Brewing's Beer Drinker of the Year 2016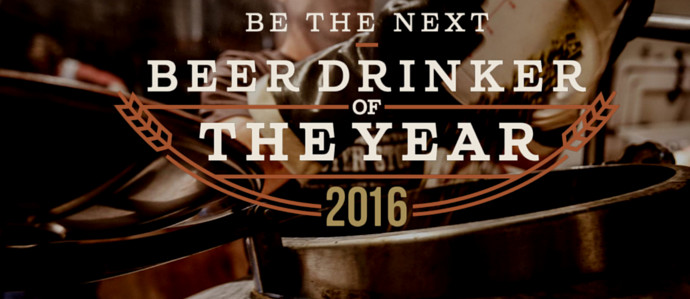 Beer drinkers, it is time to get your resumes ready. After taking a break for two years for some re-branding and re-imagining, Wynkoop Brewing Company's Beer Drinker of the Year has resumed its task of finding the country's best beer drinking know-it-all. You can begin your entries now.
Becoming Beer Drinker of the Year is more than just being a person who loves to drink beer. This person must be a well-rounded beer drinker, not only a lover and appreciator of all styles and tastes, but must also demonstrate that he or she knows about beer, its history and lore, how it's made, and how it's enjoyed. Only three of the best will get the chance to win this coveted prize in a National Finals test in Denver.
Beer geeks have until midnight on December 31, 2015, to enter their submission to win free beer for life at the Wynkoop Brewing Company in Denver, CO. The winner will also have the chance to work with Wynkoop's head brewer to have their own beer recipe brewed at Colorado's oldest brewpub and the serious bragging rights and duties that accompany the title "Beer Drinker of the Year 2016." Entries will be done differently than they have in the past so please pay attention to the following instructions:
- Applicants must upload a two-minute video explaining why they should be crowed Beer Drinker of the Year.
-Videos will be judged by a special panel for creativity, expressed knowledge of craft beer history, and they must demonstrate how they live and breathe beer culture.
-Videos will also be put to a popular vote.
Video submissions are the new twist to this year's application process. The brewery adds that applicants should not wait until the last minute to enter submissions, however. That is because popular votes by the public will also count toward the review and consideration of this year's finalists. Be sure to share your videos on social media using the hashtag #BDOY2016 to gain votes.
"We are thrilled to bring back our beloved Beer Drinker of the Year competition in its new form this year," says Breckenridge-Wynkoop Vice President of Marketing Brooke Salazar. "The contest is intended to give the nation's biggest beer enthusiasts a platform to showcase their knowledge and passion for beer. By incorporating a social aspect to the competition through video submissions and public voting, we hope our participants will get creative, have fun, and tell all of their friends why they should the 2016 Beer Drinker of the Year!"
The contest is open to all US residents age 21 and older who are available to fly to Denver for the National Finals, February 26-28, 2016. Travel expenses will be paid for the three finalists, who will be announced by the Wynkoop Brewing Company judging panel by February 1, 2016. The Beer Drinker of the Year will be selected on February 27.
The National Finals event, which is open to the public, includes a series of tough questions by a panel of professional beer judges to prove the finalists' beer knowledge. Visit the brewery's special BDOY website to learn more about the contest and to submit a video for judging. Good luck, beer lovers!
Photo via Wynkoop Brewing
Feedback
How are we doing? Tell us what you like or don't like and how we can improve. We would love to hear your thoughts!