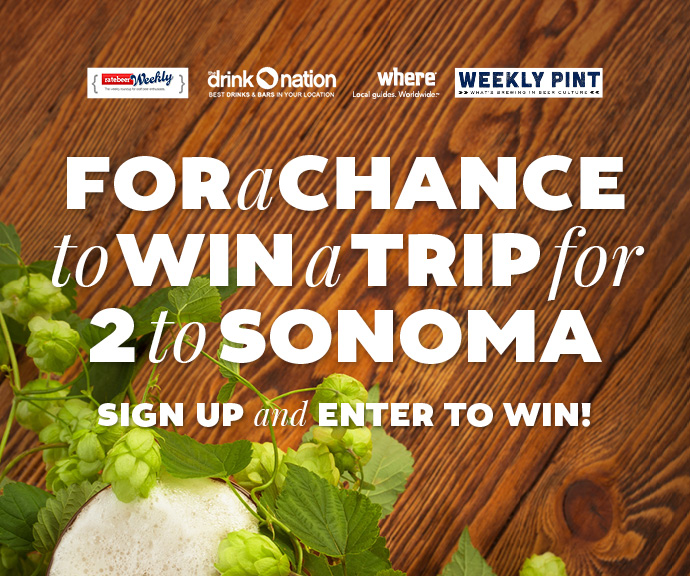 ---
Sign Up And Enter To Win!
Win a trip to Sonoma County in California and visit
some of the best breweries and wineries in the country.
Prize includes airfare, hotel, rental car, and tours for two people, for a four night stay in Sonoma.
Contest Rules
Cheers from The Drink Nation!
By signing up you agree to receive free updates from The Drink Nation, Ratebeer.com, Where Magazine, & Weekly Pint.
---
You're almost done! Hit the Twitter button or Facebook share button to finish the submission process.